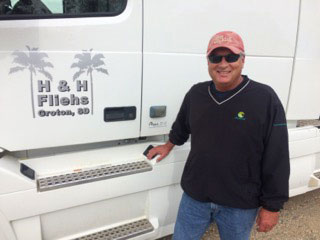 Harvey Fliehs

- Groton, SD
We have a lot of retired guys that drive truck, and it can be difficult for them to get in and out of the cab to check the load. The Load Judge keeps my employees in the comfort of the truck and out of the dust. We also like the moisture sensors, which help my drivers determine which bin to dump in according to moisture levels. It's easy enough for everyone to use without issue.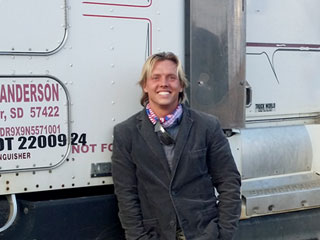 Scott Anderson

- Andover, SD
The Load Judge saves a lot of time at harvest. You might be able to get one more load to the elevator each day before they close, and that pays for itself. It also keeps the combines running, and saves time when unloading on-farm storage.  
Additionally, there are fewer people interested in farm work today. The Load Judge allows one guy to load the truck from the cab, whether it's during harvest or 20 degrees below zero in the winter. Through the time and labor savings, I'd say The Load Judge can pay for itself within a year.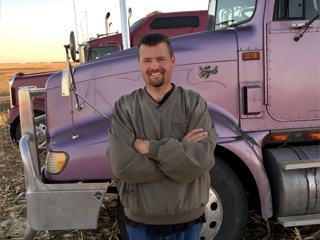 Cam Wyly

- Aberdeen, SD
I used to think The Load Judge was more of a novelty, but the load lines helped me identify a shortage when hauling some bulk fertilizer loads that I purchased. Because of that, I literally watched The Load Judge pay for itself in one day hauling. It's a good product to have in your arsenal.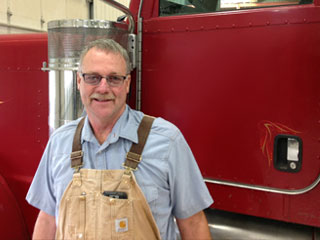 Greg Preszler

- Roscoe, SD
With The Load Judge, I can always have a full load when I go into town. It saves a lot of time and money by making fewer trips. And knowing what I have on gives me peace of mind so that I don't get overweight tickets.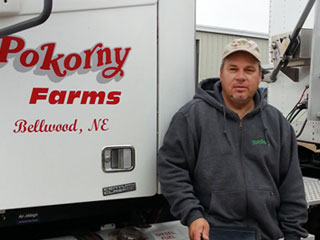 Galen Pokorny

- Bellwood, NE
In my operation I'm basically by myself. Before getting The Load Judge, I had to get out of the truck to watch how the grain was dumping and guess where it should be. Then, I'd have to quickly get back in the truck and move ahead. I could end up several thousand pounds off, but now, I can just sit in the truck and watch the app, and I can get every load within 10-20 bushels.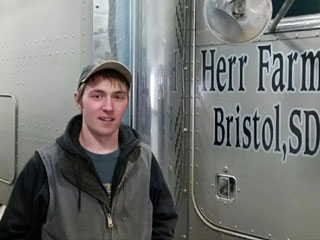 Sheldon Herr

- Bristol, SD
The Load Judge created by Leading Edge Industries creates an accurate capacity of commodity in our grain trailers without having a extra hired man motioning me forward. I am able to load our grain trailer efficiently and accurately without guidance, resulting in maximizing my bushels hauled in a day.